Online Survey Software for Every Business
Whether you're conducting a one-off survey or launching a sophisticated research campaign, CheckMarket is the quickest & easiest way to gather insights from consumers.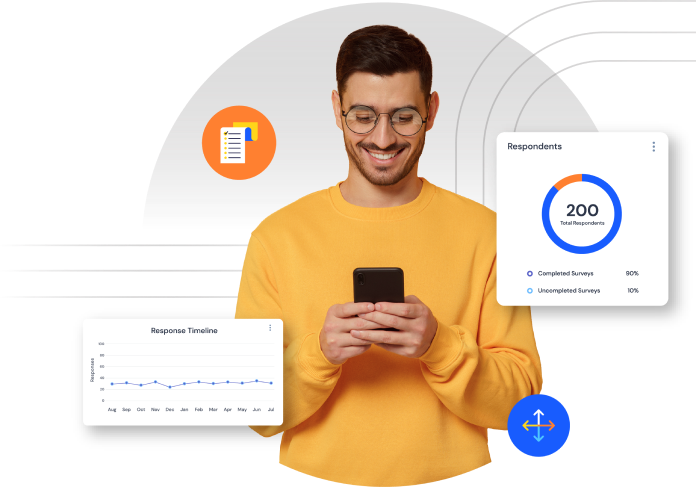 Businesses in over 150 countries use CheckMarket to gain actionable insights.
HOW IT WORKS
The power of best-in-class survey software, with none of the wasted spend
With CheckMarket's flexible pricing, simply pay for the
number of survey responses you need, and launch your campaign.
View Pricing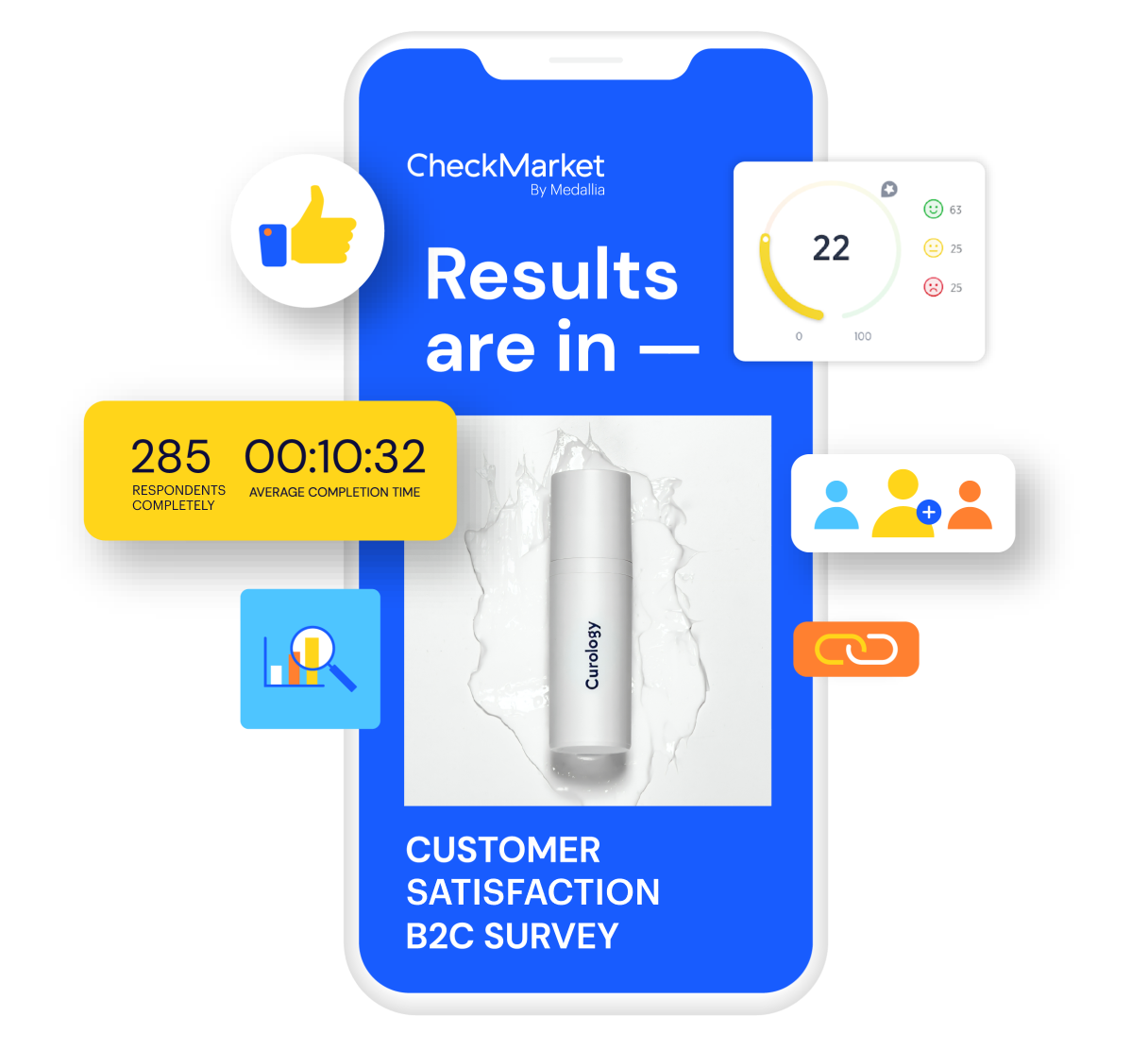 CREATE A SURVEY
Quickly and easily create beautiful, branded surveys directly in your browser. Use one of our expert-generated templates, or build your own with 20+ flexible question types and smart logic.

DISTRIBUTE IT
Effortlessly send surveys by email, slack, phone, social media, QR code, or through your own CRM. Need a particular respondent panel? Quickly assemble one from CheckMarket's 8 million+ audience.

GATHER INSIGHTS
Analyze survey responses as they come in with our real-time reports, custom dashboards, and automated notifications, allowing you to quickly identify and respond to trends with powerful visualizations.
View Product Tour

SHARE FINDINGS
Share reports with your colleagues directly from CheckMarket, or push findings via API to your favorite CRM, marketing tools, data visualization platforms, and more.
Start gathering insights now
CheckMarket is a solid survey platform and the team has provided us with recommendations to help us structure our surveys to gain insightful information and better understand our customers.

I am very satisfied with the site and the survey creation. The support (via phone, e-mail, Asana etc) is also very effective. In most cases I get quick reactions and professional support.

It's always a pleasure to work with CheckMarket. The flexibility and service of the people, the competitive price/quality ratio and the high quality of the automated direct reporting tool are all reasons why we love working with CheckMarket.