Survey tool in Canada
CheckMarket is an enterprise survey tool
that helps you get actionable insights.
Our tool is available in English and French
and we only store your data in Canada.
Get started for free
Data in Canada
Data security is our top priority. That's why we offer advanced security features. All CheckMarket surveys are secured with SSL Encryption, because it provides the highest form of security. On top of that, we only store your survey data in our Canadian data centers, nowhere else!
Bilingual survey tool
Our survey tool is fully language-independent and multilingual. Not only are the tool, our help center, help desk and our templates available in English and French, but you can also create surveys in 40 languages. All survey results come together in one result-pool. You can analyze these combined or separately for each language using advanced filtering.
Support in English & French
At CheckMarket you get free and unlimited support in English and French. You can reach us 24/7 and 365 days a year. We answer support mails within one business day. You can also call us. We answer the phone ourselves, not a machine, but a qualified experienced person, who knows a thing or two about surveys.
I would like to thank CheckMarket for producing the most stable and functional software I have ever used. Your speed to support and advise the City of Ottawa on any issue, has been phenomenal. Thank you so much!
Data storage in Canada
Due to the implementation of the United States Patriot Act, many companies based in Canada are concerned with their data privacy. That's why they want their survey data to be stored on Canadian servers. CheckMarket can do this for you. We only store your data and back-ups in our highly secured Canadian data centers and we meet all necessary privacy regulations and stringent security requirements. Now you don't need to worry about Safe Harbor, Privacy Shield or other privacy laws anymore.
Besides that, our servers in Canada are extremely fast and provide a secure connection with edge locations in Toronto, Ontario and Montréal, Quebec. Besides that, our servers run in two different data centers, each with redundant power, networking, and connectivity, all housed in separate facilities at least 50 km apart. Having two data centers allows us the ability to run applications that are more highly available, fault tolerant, and durable.
---
Trusted by thousands of companies, including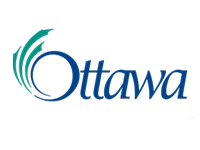 ---
Thank you so very much for adding that functionality, and adding it so quickly. I wish the support I receive from other suppliers/vendors was half as impressive as the support I receive from CheckMarket! Your team is amazing.
Create your own surveys
Sign up in 30 seconds. You'll be amazed.
Over the last few months I have reviewed and tried numerous survey programs and nothing comes even close to the level of sophistication, ease of use and professional look of your company's product.